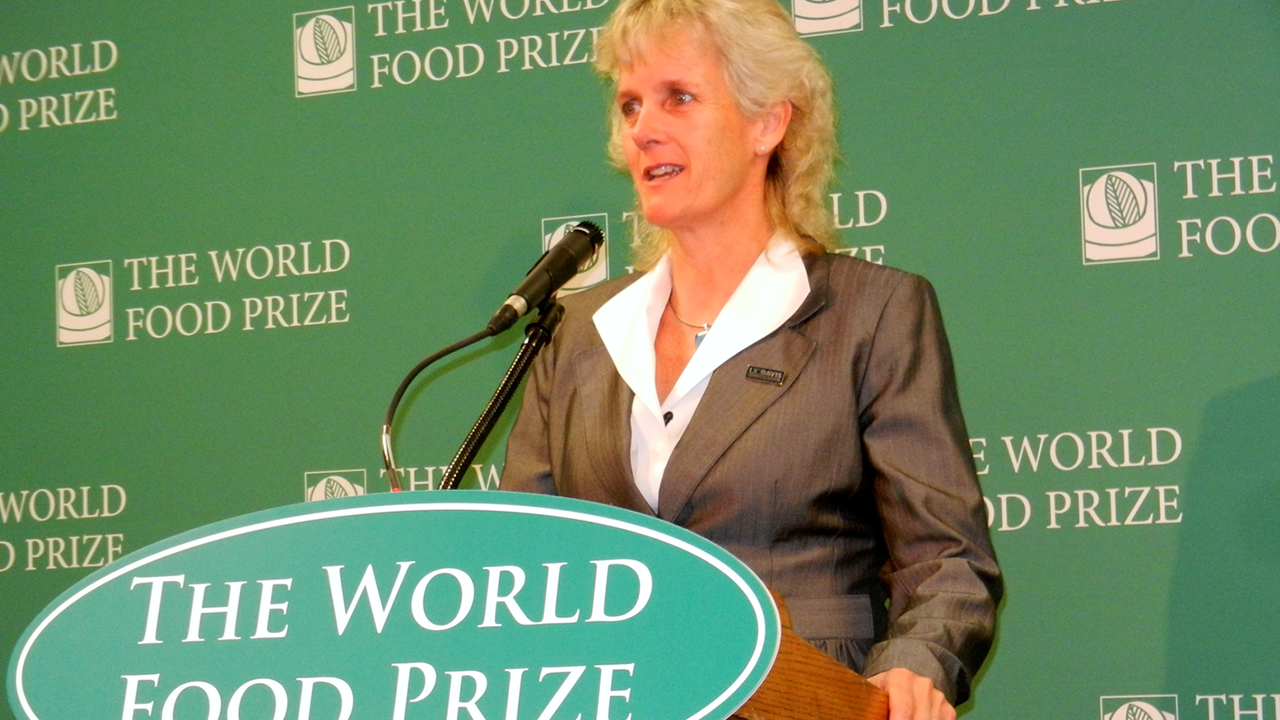 Alison Van Eenennaam was honored with the 2014 Council for Agricultural Science and Technology Award for her excellence in biotechnology.
"I am passionate about science communication because if we do not have understanding then we may not have technology," Van Eenennaam said.
In one of her efforts to dispel misinformation, Eenennaam conducted a scientific review that examined 30 years of livestock feed studies. She found animals that consumed GMO foods were as healthy as non-GMO-fed animals.
She has also appeared on several YouTube videos that promote understanding of biotechnology. Eenennaam said misunderstanding science makes it difficult to have conversation about subjects like genetic engineering and food labeling, especially in social media.
Article from MUEARTH
Category